---
Fully Installed Garden Gyms OR Buy just the Bars! Welcome to the UK's leading supplier of garden pull up bars. Whether you are looking for a simple outdoor pull up bar or full outdoor gym for your garden then everything you need is right here.
VIEW MAIN SHOP
You can purchase just the bar(s) and install everything yourself OR let the Xorbars team install your new garden gym for you! There are lots of designs to choose from, however if you need something specifically designed for your needs then we are here to help. Bars and accessories are shipped within 48hrs (Mon- Fri). Installation is usually within 14 to 21 days depending on the time of year!
Why Choose Xorbars!
We have installed over 1000 garden gyms!
You will receive a dedicated Project Manager !
Read over 200 5Star Online Reviews*!
Used by Adults & Children
Meets all H&S Standards
*All online reviews are for installations we have completed.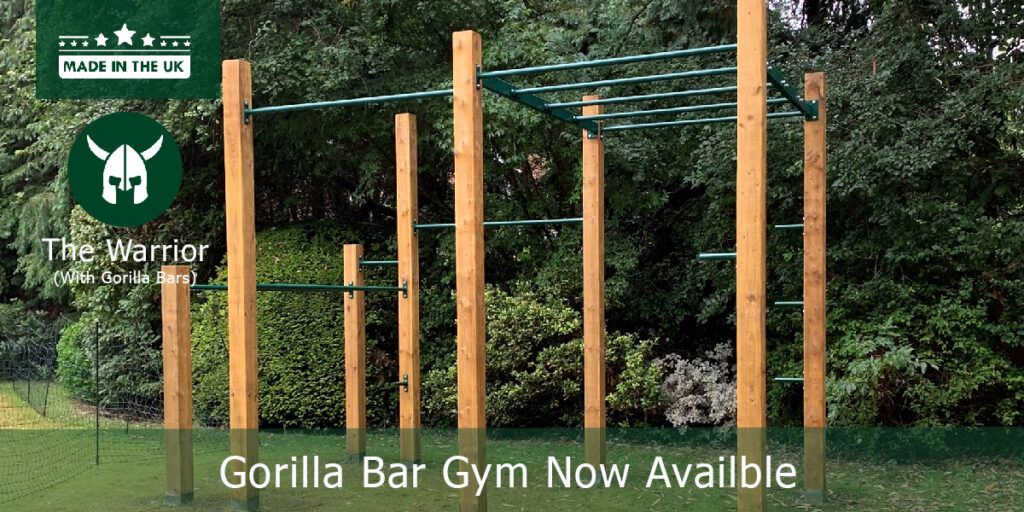 Reviews
Installation
We can install your outdoor pull up bars. Simply select the package and the drop down box for us to install. Be sure to check your postcode is covered (Please contact us if it is not). We will contact you with a proposed installation date after we recieve your order.
Please note that weather conditions can affect the installation schedule.
Installation usually takes place within 10 to 21 days.