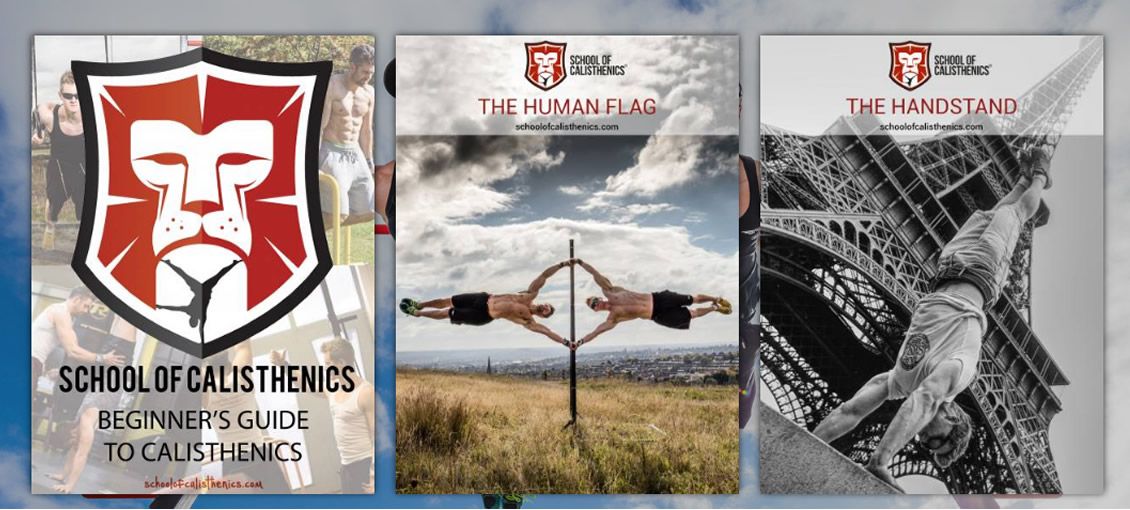 The School of Calisthenics will see you now!
We have some exciting news.  We have been working with the guys at 'The School of Calisthenics' based in Nottingham and we are pleased to announce that Xorbars will be endorsing their calisthenics training programs along with their workshops and classes.
Why Choose the School of Calisthenics?
There are many training programs, videos and people out there offering their incite into calisthenics training and like with all things some of it is good and some of it no so.  Here at Xorbars we take a great deal of pride in our calisthenics products and therefore will only tell you about people and companies that take the same level of pride in what they do.
These guys are serious professionals. We are talking Sports Science Degrees here not that quick two week course on personal training.  They clearly understand the human body and how to maximize your training progression quickly and safely.  So what are you waiting for?  Take a look at the three main ways the School of Calisthenics can help you achieve the impossible!
The Calisthenics Framework to Training
The School of Calisthenics Framework provides athletes with a progressive system that enables students to learn and achieve the various skills and movements in calisthenics. The calisthenics framework used by the School of Calisthenics caters for all ability levels, and will provide you with the exercises necessary to begin or support your calisthenics journey. Applying the framework and training at the right level of difficulty will support you to achieve your calisthenics goals.
All you have to do is add is some time, persistence and consistency. Do that and the framework will take you there.
Options 1: Download their Calisthenics Training Books
The School of Calisthenics has free training books on calsithenics as well as some specialist training books on those must master movements like the human flag – and yes with these guys, you really can do it.
Option 2: Sign up for their Virtual Classroom
Beginners Online Training Classroom: Follow the weekly beginners lessons to develop your skills, build strength and get fit. With lessons and tests on mobility, strength and skill development.
Join the Virtual Classroom and become part of a community of like minded calisthenics 'students' to help support and encourage each other.
Challenge yourself and develop your calisthenics skills at your own pace with lessons, hints and tips from our expert tutors.
Powered by Edufii, a purpose built app designed for coaching and education our tutors will give you personal individualised coaching and feedback.
Don't get stuck and frustrated, join the virtual classroom and get coached from anywhere in the world.
Sign up for the Beginners Classroom for only £9.99 ($12.49) per month.
NO CONTRACT, CANCEL AT ANYTIME
Option 3: Take Part in their Calisthenics Workshop
That's right!  You can actually train with these super fit guys and take your calisthenics training to the next level. The tutors provide workshops not just teaching the School of Calisthenics Framework but educating you in understanding how to develop and to continue to progress your calisthenics journey.
"Great progressions and suitable for all levels. Stimulated both mind and muscle. The tutors created a great learning environment which was challenging but fun!" – Owen Jackson
School of Calisthenics
39 Fernleigh Avenue,
Nottingham
UNITED KINGDOM
Tel: 07738008145