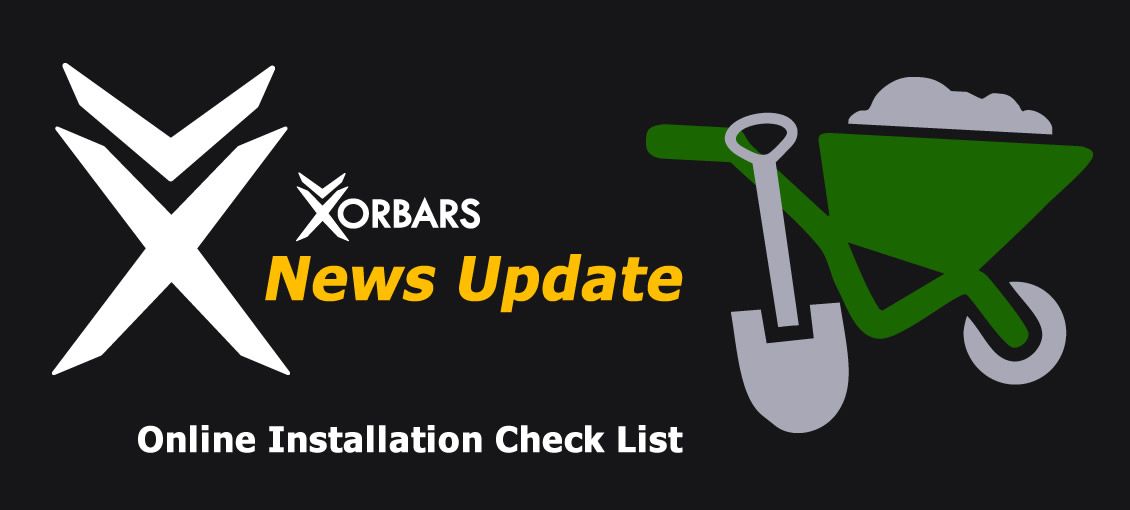 As always here at Xorbars our team is working hard to think up ways to make the installation of your outdoor pull up bar or garden gym as easy and as simple as possible, which is why we now have an online PRE-INSTALLATION check list to help our installers know a little more about your garden prior to their arrival.
After placing an order for an installed outdoor pull up bar or garden gym you will be asked to complete the following form: THE CHECKLIST
Why is the Checklist so important?
One of the tricky parts of installing outdoor pull up bars throughout the UK is that we don't get to see the site (your garden) until the actual day of the installation.  Which as you can probably imagine can sometimes cause a few issues…read on…
A recent pull up bar installation story…
It was a beautiful day and after finally finding the customers house we parked up ready to get going.  What we didn't know was that the customer wanted us to install his outdoor gym at the back of his garden about 100 meters away from the drive.  Normally not a problem.  However in this case, the back of the garden was also up what is best described as a mountain.
We painstakingly 'lugged' all the tools up the aforementioned mountain only to the find that the hose would only reach about half way up.  So out came the buckets – imagine one of those 80's martial arts training montages.
Now it was a lovely sunny day and the customer was a delight, rewarding us with a couple of bottles of Champagne for our troubles.  But it would have been much easier if we would have know a little bit more about the location prior to our arrival.
So once you decide on your perfect outdoor pull up bar or garden gym and want Xorbars to install it for you, then we will kindly ask you to complete our garden pull up bar installation checklist.
'Unleash Your Pulling Power'
The Xorbars Team