We often get asked to assist our customers in designing something specifically for their garden, children, and or fitness needs etc. To hopefully make things a little easier for you to explore ideas we have created this simple PDF.
All you have to do is plot out an araiel view of something you think you might like to create using the bar sizes we have.
It is worth familiarising yourself with some of the gyms and platforms we have. Simply scroll through these gym: CLICK HERE
The first step to your design should be the aerial view and general size. Using the Guide you can plot your design and keep things roughly to scale.
EXAMPLE: This is the Warrior Gym which uses a Monkey Bar / 2 x 5ft Bars / 2 x 6.5ft Bars.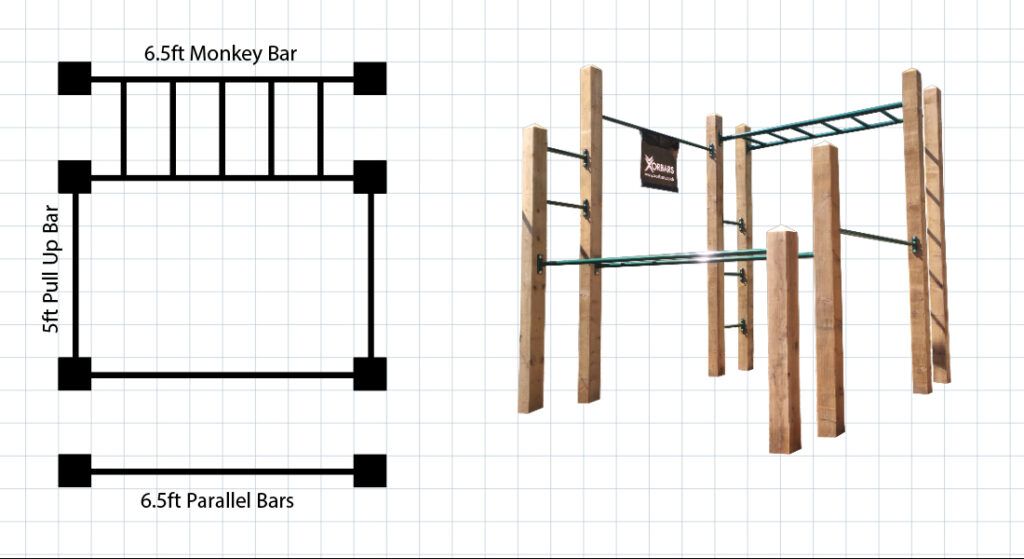 Once you have laid out an idea, just take a photo and send it through to us. The details are shown on the PDF.
Happy Designing.