[vc_row full_width="" parallax="" parallax_image=""][vc_column width="1/1″][vc_column_text]
Because the XOR fitness bars create a variety of structures, you can utilise this to full maximise the use and functionality of your new garden feature.
The XOR pull up bar design is a fantastic way to create an attractive and full functional garden swing.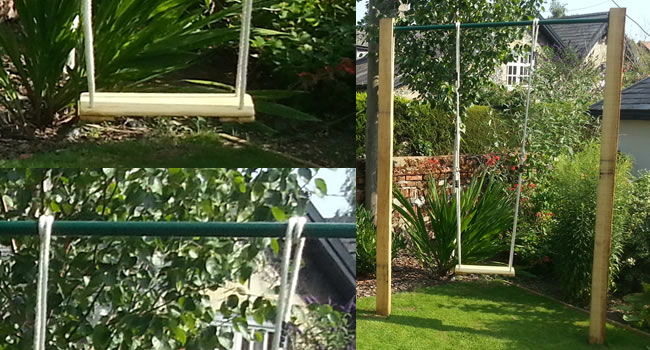 Simply move the swing to the side when the hard exercise work is taking place and afterwards enjoy a gentle swing with a refreshing glass of ice cold water. Or simply let the kids use it.
If you come up with any great ideas for using your XOR bars, please let us know.
[/vc_column_text][/vc_column][/vc_row]